As Coretta Scott King famously said: "The greatness of a community is most accurately measured by the compassionate actions of its members." … and there's no better example of that quote in action than through the ever-evolving story of Feel Good Lane!
In 2016, the laneway was named in memory of Barry Luksenberg. Barry, who went by the MC name of "Feel Good", grew up in the area and spent time with friends in the nearby Graham Park. In 2014, his life came to a tragic end in a motorcycle accident while touring Vietnam.
Four years later, community leaders Kim Lesperance and Julian Back met at Graham Park with neighbours to discuss safety in the park and started a discussion about enhancing the laneway. The two formed a partnership to explore putting murals on garages in an effort to beautify the laneway and make it an interactive space for the community. As Julian put it "We thought we could fundraise and start with 1 or 2 (garages) per year. We put together the Go Fund Me page and as you know the rest is history."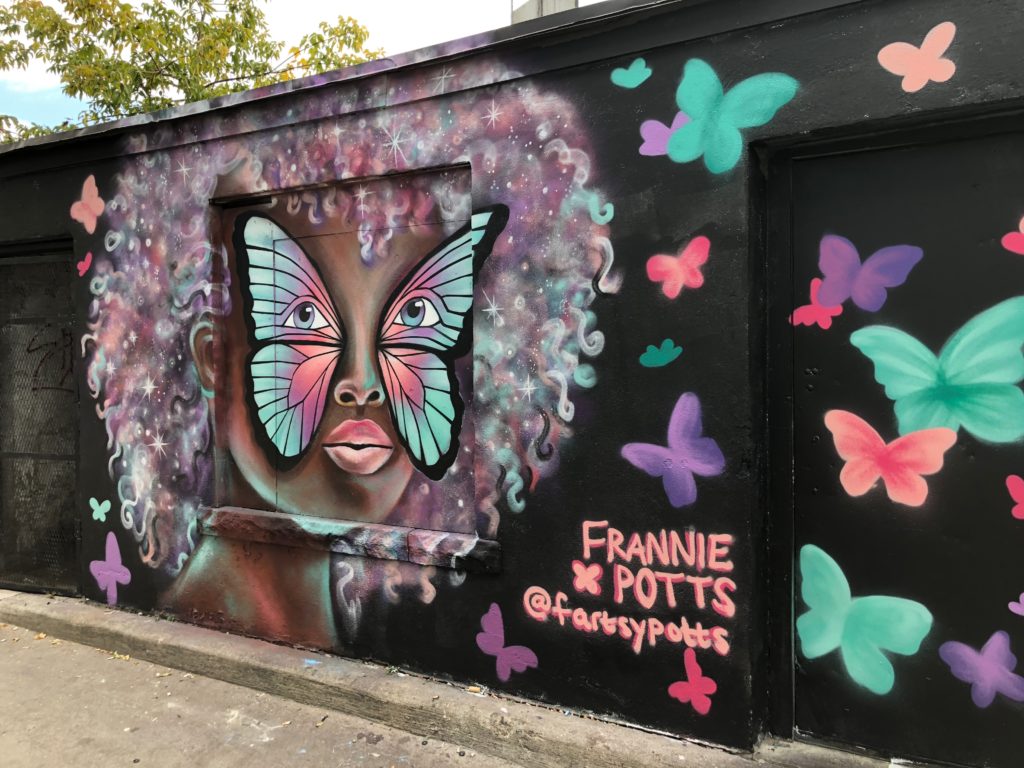 Their efforts quickly got noticed by many in the community, and a partnership with Brooke and Nate from TEAM SPUDBOMB along with StreetARToronto shifted the project into overdrive. What started as a few garages, blossomed into several… and over a weekend in October, a new street art gallery was born!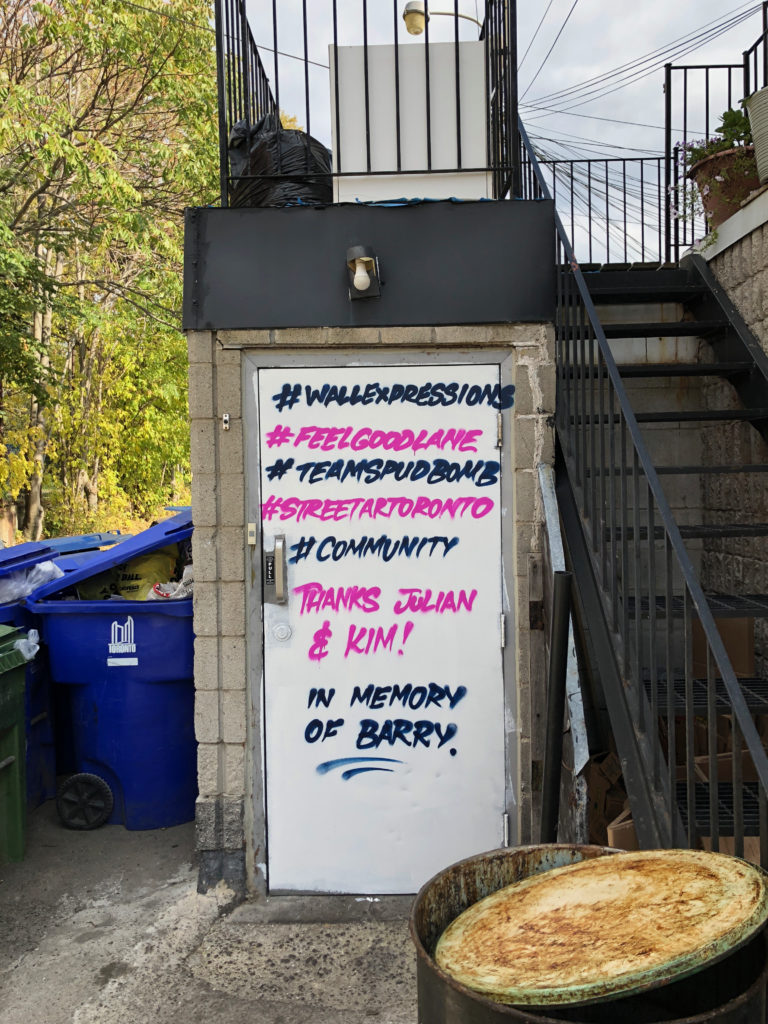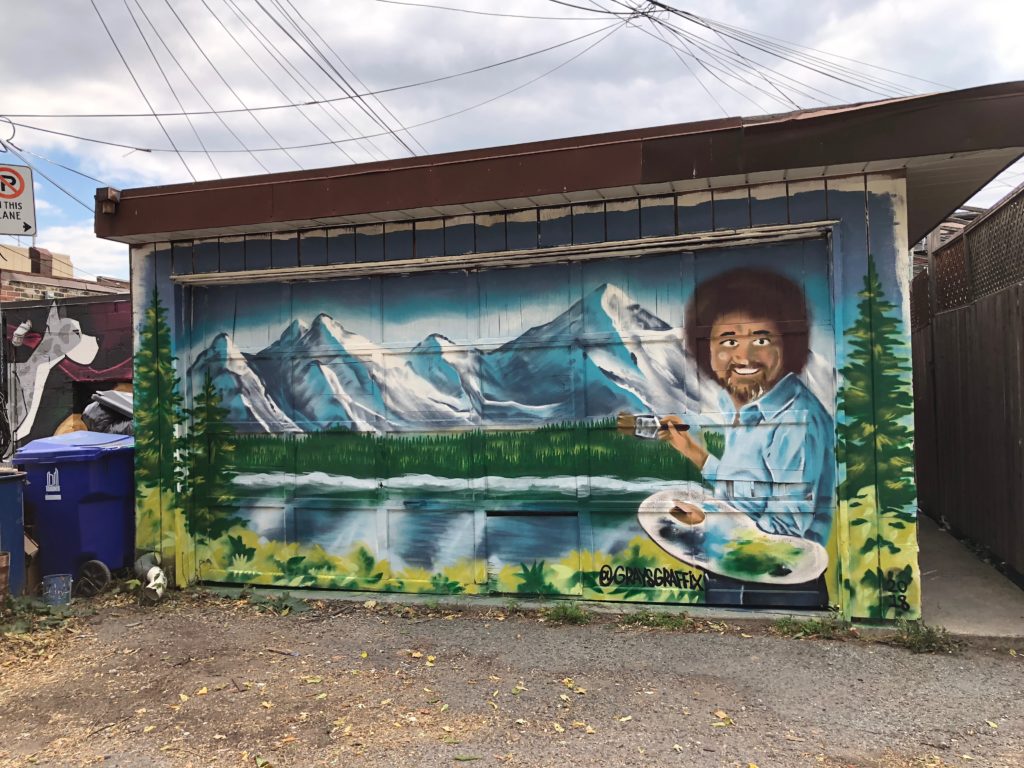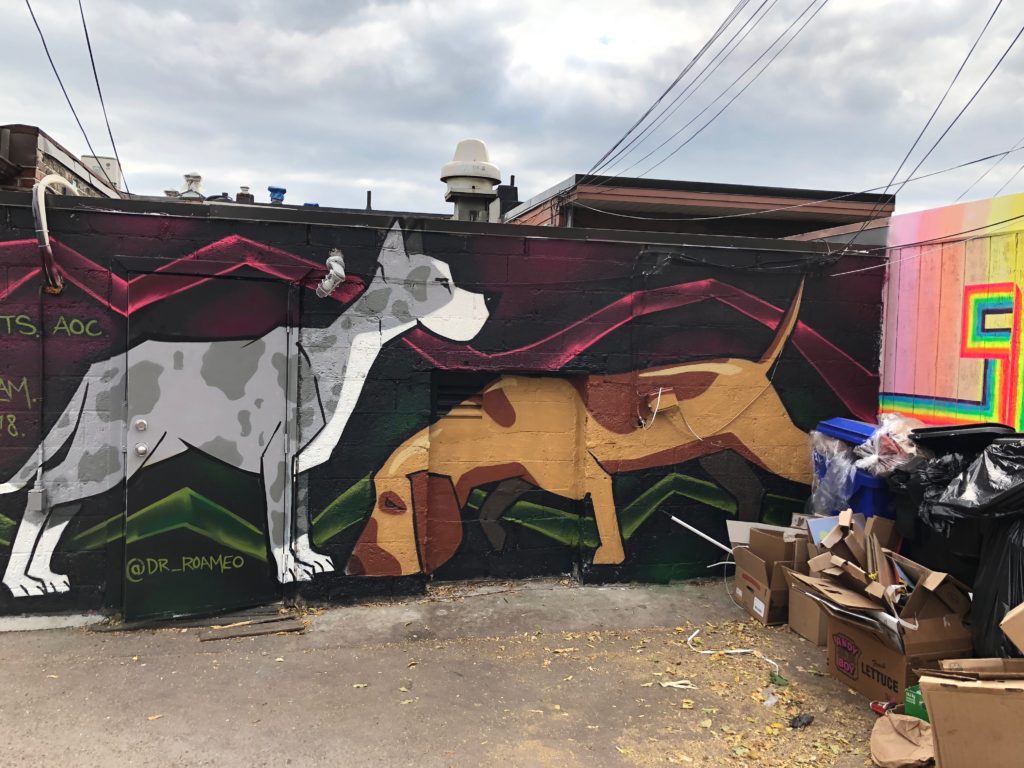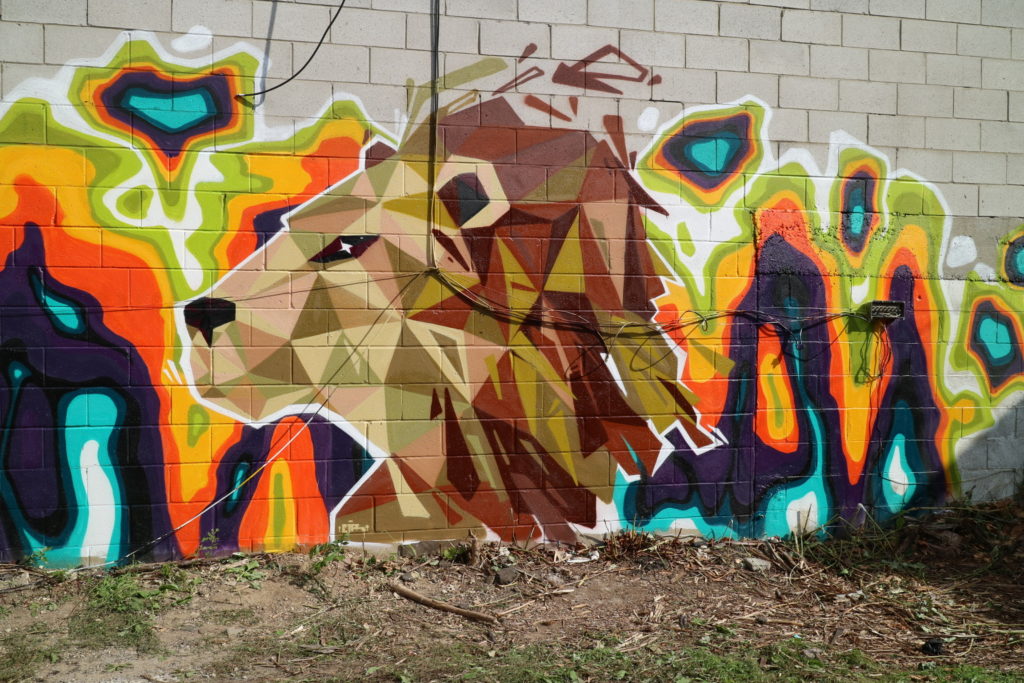 Where is Feel Good Lane Located in Toronto?
Feel Good Lane runs parallel to the north side St. Clair Ave West and can be accessed from Atlas Ave to the West and Arlington Ave from the East (both entrances are just a few meters north of St. Clair)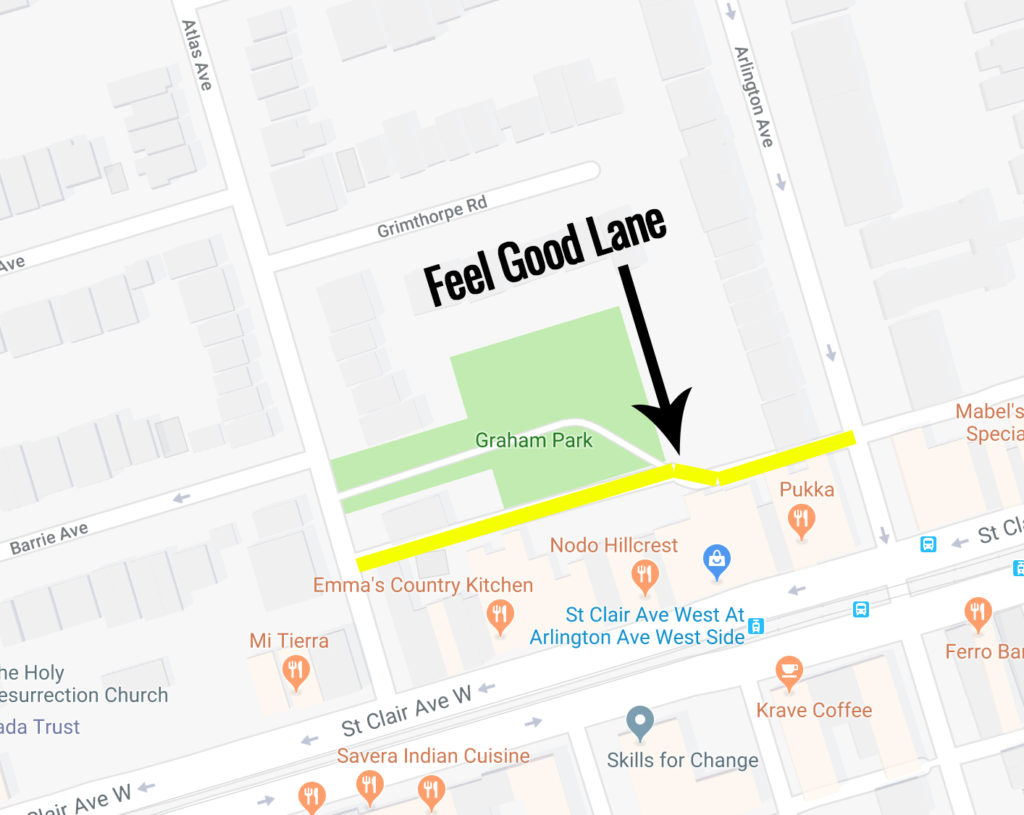 Future Plans for Feel Good Lane
Julian mentioned that "There are a few more murals to complete – one is at the Arlington entrance and Nate aka Spudbomb is going to do that in the next few weeks. The other piece is in what I call the dead zone of the laneway where there is only one art piece. There is a wall with a lot of wires that we are going to recreate a favourite lookout for Barry. It will have three Muskoka chairs facing west into the Pacific Ocean. We are also investigating installing solar LED lights in the lane. As for other laneways in the area? We are hoping this inspires people to do their own project and beautify another laneway in the community."
Photos from Feel Good Lane in Toronto
"We want people to come and see the art. We've created an outdoor art gallery not only for our own community, but for the City of Toronto and beyond. Come and take photos and post them on social media with the #FeelGoodLane" said Julian. We took a trip down the lane and posted a few of our favourites below: