The Problem
With the winter winds rolling in, the time had come to do some maintenance at my rental property. All I had to do was turn off the outside water off from in the home – a fairly standard job that I do every year. As luck would have it, the valve wouldn't close. So I did what any stubborn male would do… I tightened it until I broke it. My one problem quickly became three: The water line wasn't closed, the valve was broken, and I had no time to master the art plumbing.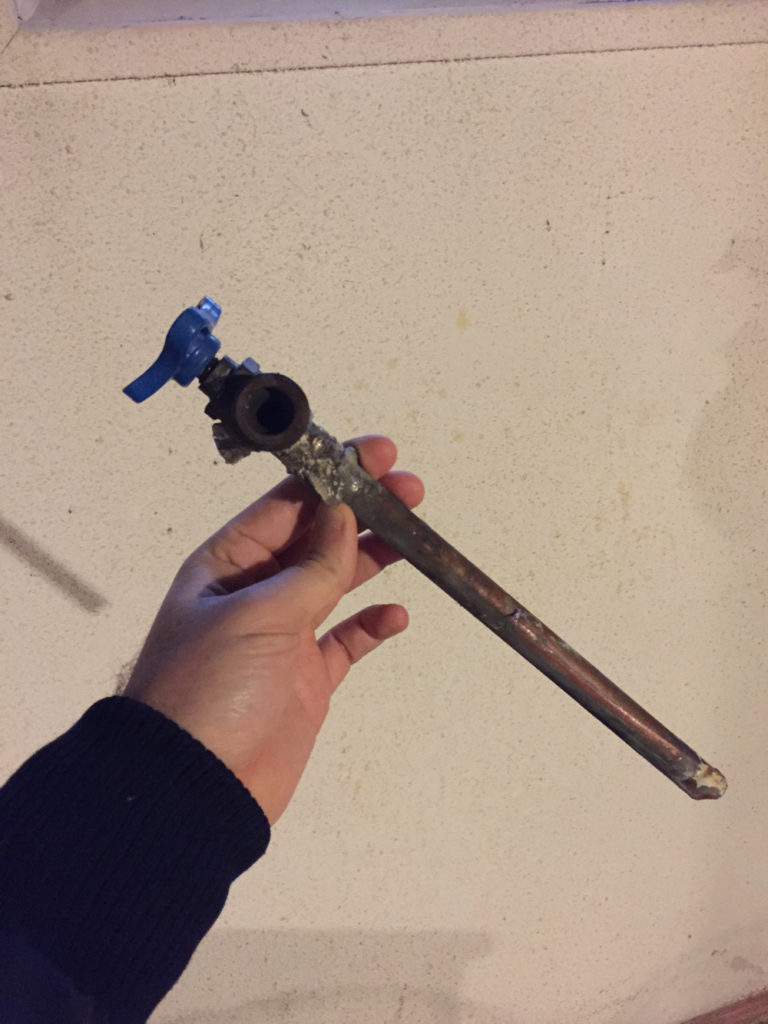 The Solution – Jiffy on Demand
JiffyOnDemand is a new Toronto based app that makes home maintenance a breeze! They connect homeowners with professionals in a variety of trades – from small jobs like furniture assembly and lawn maintenance, to larger jobs like electrical and duct cleaning… they even have professionals on call for seasonal jobs like BBQ cleaning, and Christmas light installation!
The "Jiffy" concept is to connect homeowners for jobs that need same day attention – but you're also able to schedule jobs for future dates.
I needed a plumber – and fast! After downloading the app, I typed in "plumbing", filled in a few details about the job, and was instantly connected with a plumbing professional. Within minutes I received a phone call from Mike Ginglo from Momentum Mechanical Contractors (so refreshing to actually speak with the person carrying out the work). I loved that they were able to give an exact timing for when the work would start (instead of a 8 hour window that most trades offer). On the day scheduled for work, Mike followed up with another call to reconfirm the time – I'm a stickler for detail, and was so impressed with how organized he was!
The JiffyOnDemand app displayed the minimum price and first hour rate of the job as well as a break down of what additional time would cost. This in itself was a huge timesaver as I didn't have time to wait for a call back to confirm price. As part of the signup process, you provide them with your credit card number, and they bill you once the job is complete.
Mike and his assistant showed up on time, and got right to work. The job required replacing the old pipe, valve and hose bib with new parts. Within the hour they had everything done! I'm one of those eager beavers who likes watching the job get done so I can learn for next time. Mike went the extra mile by explaining what was wrong with the old valve and the benefits of the new one. He even answered my follow up questions via email and offered a few tips for winterizing the house for future seasons – this gave me complete assurance in his expertise and the job preformed!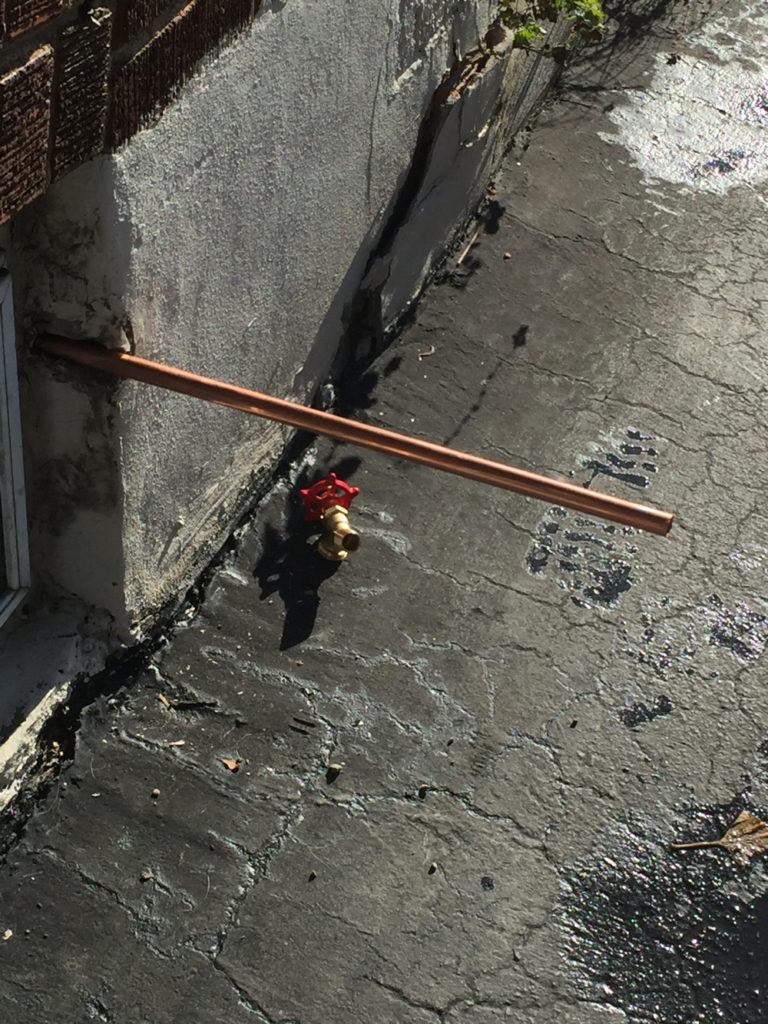 The Verdict
Had I decided to fix the pipe my self – it would have easily turned into a month long project! From my first few taps with JiffyOnDemand to the overall experience with Mike and Momentum Mechanical – I give them: 4.95 plumber wrenches out of 5 … the only minor improvement would be with communicating the cost of materials. Jiffy can only display prices for the labour, as the cost of materials vary based on the job! I was charged fairly for the materials, it just would have been helpful to have a rough estimate at the start of the job.