A Proposed 8-Storey Condo is Planned for Dufferin and Claver
The Dufferin and Lawrence neighbourhood continues to grow, as another application has been submitted for a low-rise development! The proposal is calling for an 8-storey mixed-use building that will one day be home to 105 units residential units, and retail space on the ground floor.
The site itself is pretty near and dear to me on a personal level – my father used to work at the address when it was a Post Office. Today, the main floor leased to ARD Outdoors with the lower level home to the Uptown Power Station (my local gym thats been whipping me into shape – thank you spin classes). Below is what the address currently looks like: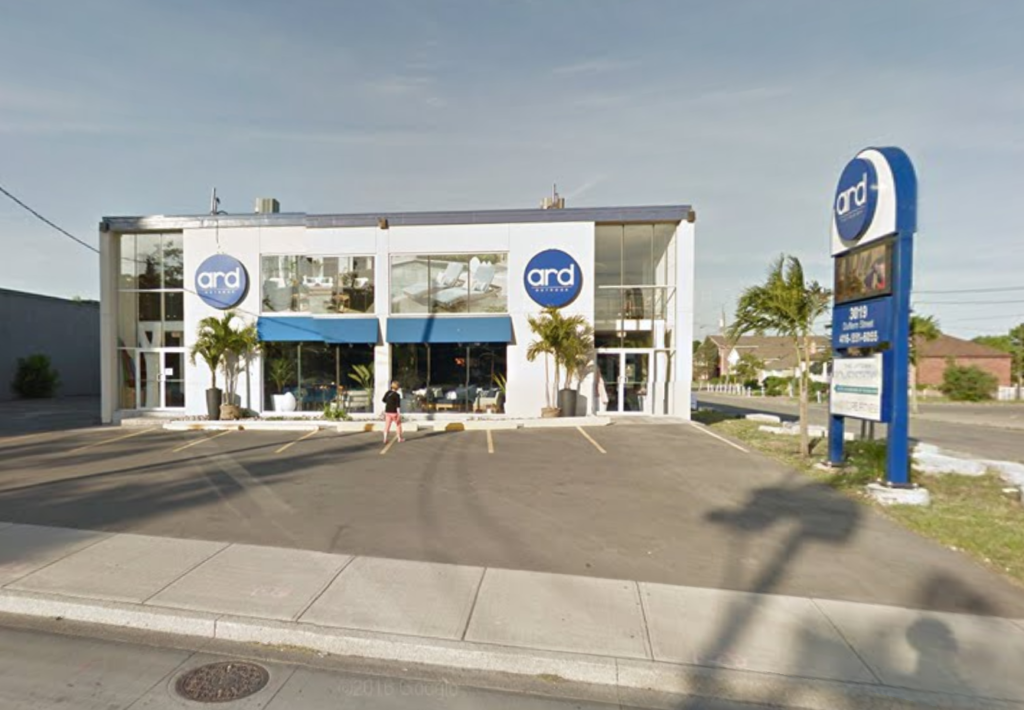 What are the Future Plans for 3019 Dufferin St?
The application is calling for the demolition of the current structure and the development of an 8 storey midrise condo. The building will have a total of 105 residential units and a tiered terrace along the southeastern portion of the building, (from floors 3-8 with), a wrap-around terrace on floor 7 and a rooftop amenity area. Below the building will be two levels of parking and enough space for 100 parking spaces along with 106 bicycle parking spaces!
What Will The Development Look Like?
The application included several renderings from the different elevations of the building, I've included them below: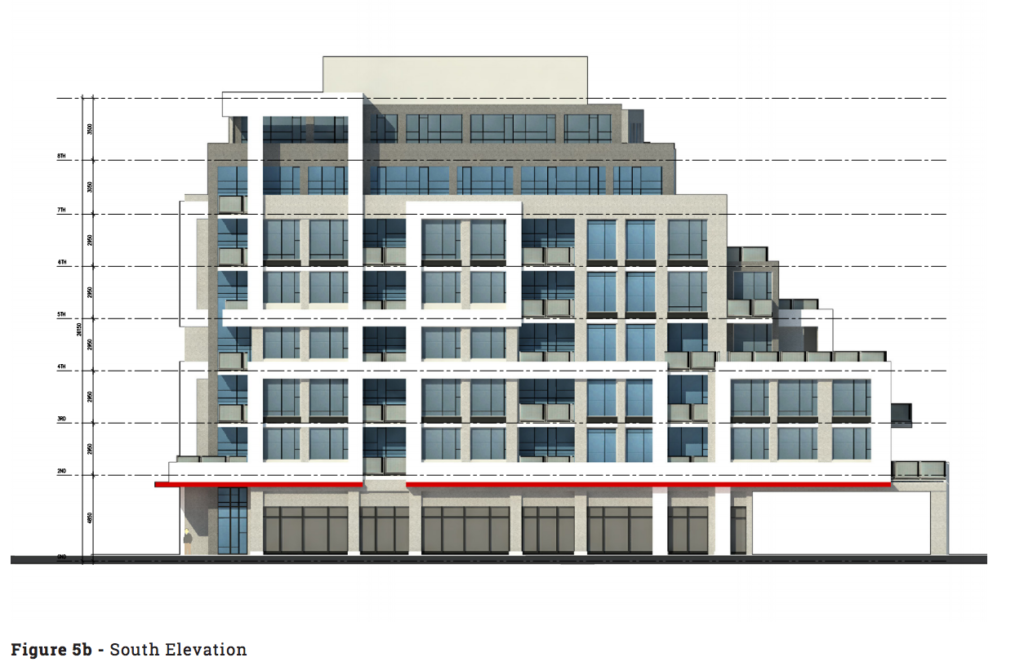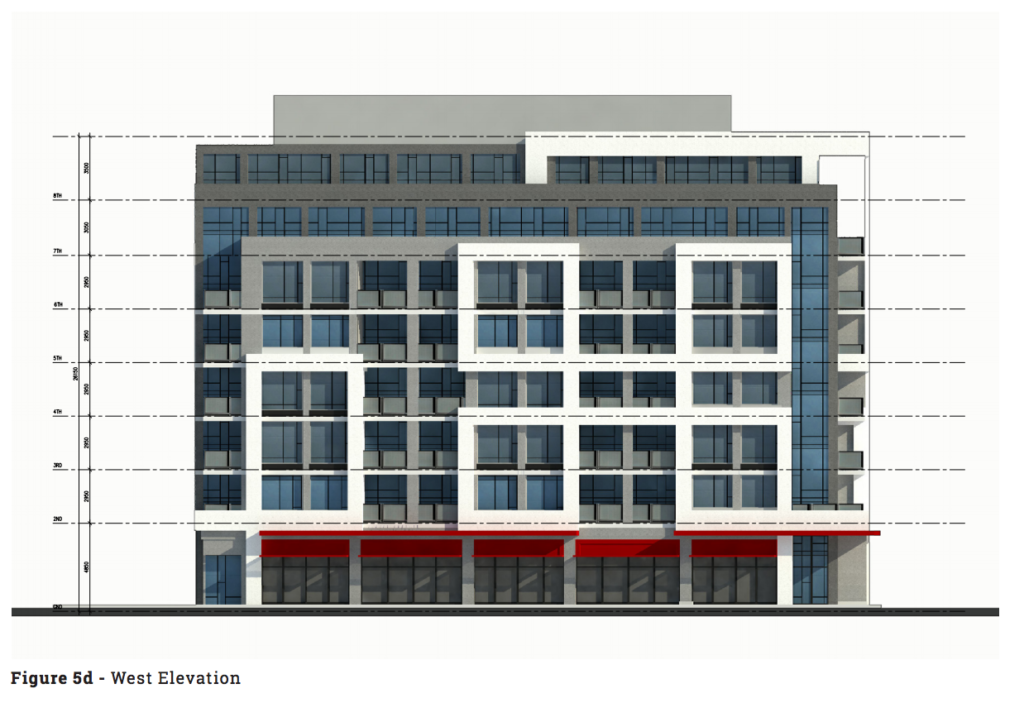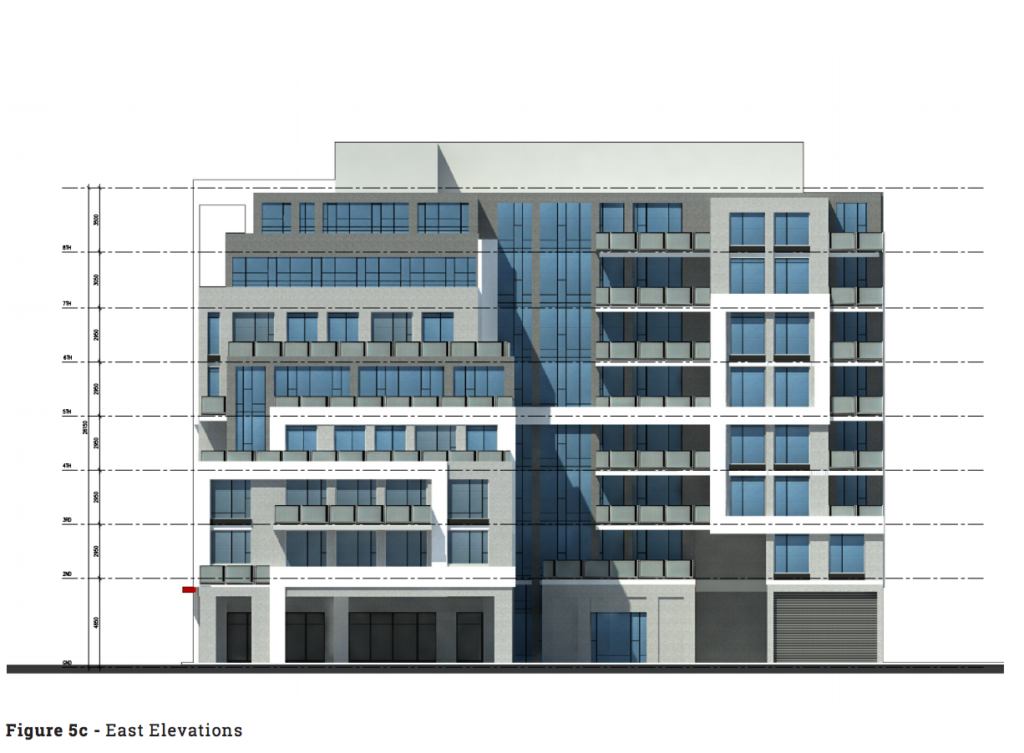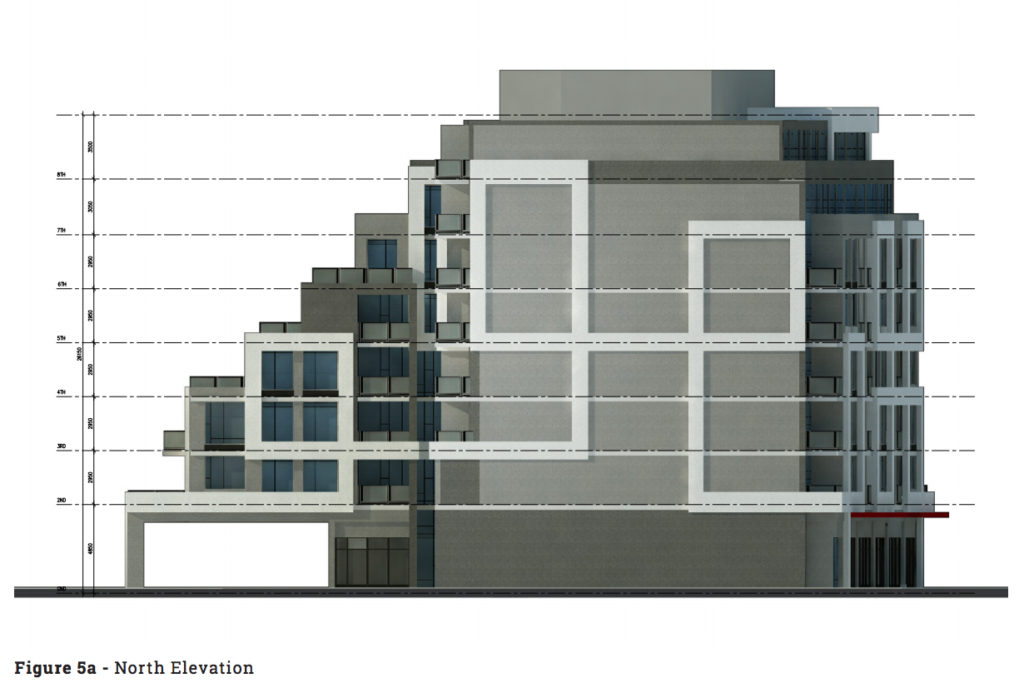 Bedroom Layouts and Amenity Spaces
The building will be comprised of:
10 bachelor units
61 one-bedroom units
27 one-bedroom plus den units
5 two bedroom units
2 two-bedroom plus den units
A portion of the units will contain private balconies and terraces as well as shared rooftop space. According to the application: A total of 394.3 square metres of outdoor amenity space will be provided on the rooftop and 210.8 square metres of indoor amenity space will be distributed within two rooms on the ground and second floors of the building.
I'll be updating the blog with information as more is officially released!